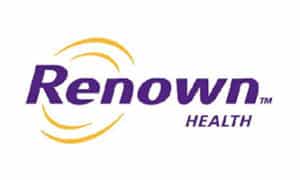 Reno, NV.  September 27, 2016 – The project is a Tenant Improvement/Renovation for a 42,000 square foot Class-A professional office building located at 10315 Professional Circle, Reno, NV.
United Construction partnered with Renown Health, Hammes Company (Owner's Representative), and ZPD+A Architects to provide preconstruction services including preliminary pricing, mock-ups,  expertise about local conditions/climate best practices and assisted in coordinating meetings with local planning and building officials to help facilitate the project budget and schedule.
After partnering for the preconstruction phase of the project, and through a competitive bid process, United Construction was selected as the Construction Manager at Risk (CMAR) to complete the demolition and construction phases of the project. Demolition work started last week and the project is scheduled to complete in early spring 2017. Once the renovation work is completed, Hometown Health— the insurance division of Renown and northern Nevada's only locally-owned, not-for-profit insurance company — will occupy the building.
About United Construction
United Construction is a national construction firm established in 1978 and headquartered in Reno, NV with regional offices in Chicago, IL and Sacramento, CA. United Construction has successfully designed and built over 50 million square feet of commercial, industrial and institutional facilities, offering Design-Build, Design-Assist/CMAR, General Contracting and Construction Management services.